Certified Breeding Kennel
Our story
Lagotto Romagnolo is therefore the name of the ancient Italian breed that we have been breeding with enthusiasm and passion since 2009.
The approach happened in a simple and spontaneous way when we decided out of curiosity and belonging to a suitable territory such as the Collinar area around Tortona in Piedmont, to dedicate ourselves to the search for the precious tuber.
We soon identified the Lagotto as the dog whose attitude and temperament would best meet our needs as novice truffle hunters.
Its rustic qualities, its overt Italianness, and no less its pleasant and likeable " scenic presence," made us rationally and irrationally decide to bet on these unique representatives of the canine world. And indeed, the Lagotto Romagnolo is the only breed in the world that officially specializes in truffle hunting.
During these years of laborious work alongside our dogs, the four-legged members of our team have been awarded numerous recognitions both in the exhibition and "working" fields, nationally and internationally.
Genetic and orthopedic controls have also contributed to enhancing the qualities of our subjects, but the components that most exalt and surprise us are the adaptability and extraordinary character balance of our puppies.
This increasingly makes the Lagotto Romagnolo an excellent family dog, without neglecting its innate vocation for truffle hunting.
A dog whose fame is rapidly crossing national borders to establish itself more and more in nations such as Germany, Holland, neighboring Austria and Switzerland, Sweden, and the United States of America. Slowly, our kennel has been characterized by competence, friendliness, seriousness, and determination to pursue the principles that the Italian Lagotto Club has proposed with foresight over the years. We have been helped in this path of growth by sincere and helpful friends such as Lorenzo Ciacci, Tommaso Bellomo, Mattia Farnè, Massimo Roca, Davide Fronzetti, and our Handler Ilaria Cantini, whom we thank from the bottom of our hearts for giving us the gift of their professionalism.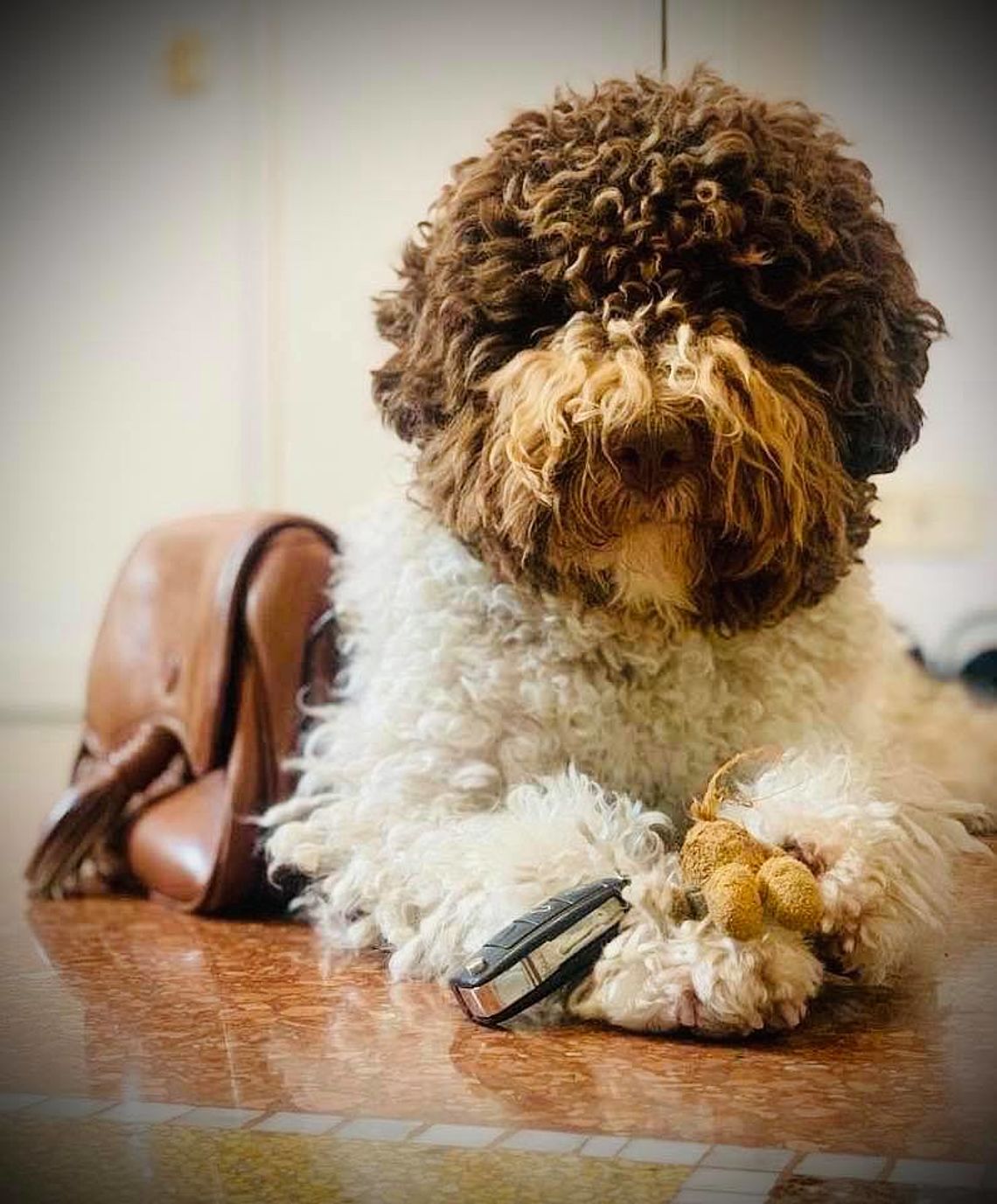 ---
Recent Recognitions
Our Lagotto kennel is a family enterprise that sprouts from our love and passion for this dog, but bases its work on a well-known and successful dog breeding kennel, specialized in selection and breeding of Maremma Sheepdogs.
Our expertice is confirmed and enforced through years of scientific researches, innovations in dog breeding and numerous recognitions, the most recent and most important, source of great satisfaction, being the assignment of "Premio Bandiera Verde":
Recent award and honourable mention for the Best Lagotto Romagnolo Kennel in Italy
The 2016 Italian Agricultural Confederation (CIA) Green Flag Award, granted to the best extensive organic dog breeding kennel. The award ceremony took placeat the Campidoglio in Rome and was honored by ENCI President Dino Mutu and Environment Councillor Mr. Muraro.
---
Background of the breeder
Dr. Dario Capogrosso
I ́ve been an active WWF member since the end of the 80ies. Breeder and selector of colored canaries and chaffinches since 1993, registered at FOI (Italian Bird Breeder Federation – www.foi.it), having won numerous show recognitions and published several articles in the branch magazine "Italia Ornitologica". My personal and professional growth was never too far away from the "naturalistic" foundation that has always been part of me.
Even while studying Animal Production Sciences and Technologies at the Veterinary department in Milan first, and at the Van Hall University of Applied Sciences in Leeuwarden/Holland, later (Wild Fauna conservation and preservation studies), my aim has always been to acquire new expertise and knowledge in the animal world, especially in the zoo-technical field. I had the fortune to assist in real time to the Varennedeeds (the famous Italian trotter horse), learning from his coach, Juri Turija, the best techniques of equine management. Working between the Vinovo racecourse and the Finnish trotting tracks will always be a cherished part of my memory.
During my period in Milan and Rome I got more and more convinced of the values of the Europe-oriented student associations, and being an active part of them have helped me developing strong capacities of organization, innovation and human resources management. As a president of the Erasmus Student Network Milano with a 5-years mandate first, and as National Representative of ESN Italy (www.esn.it) later, I had the chance to propose and to put to life several objectives that are still of great importance in the operating context.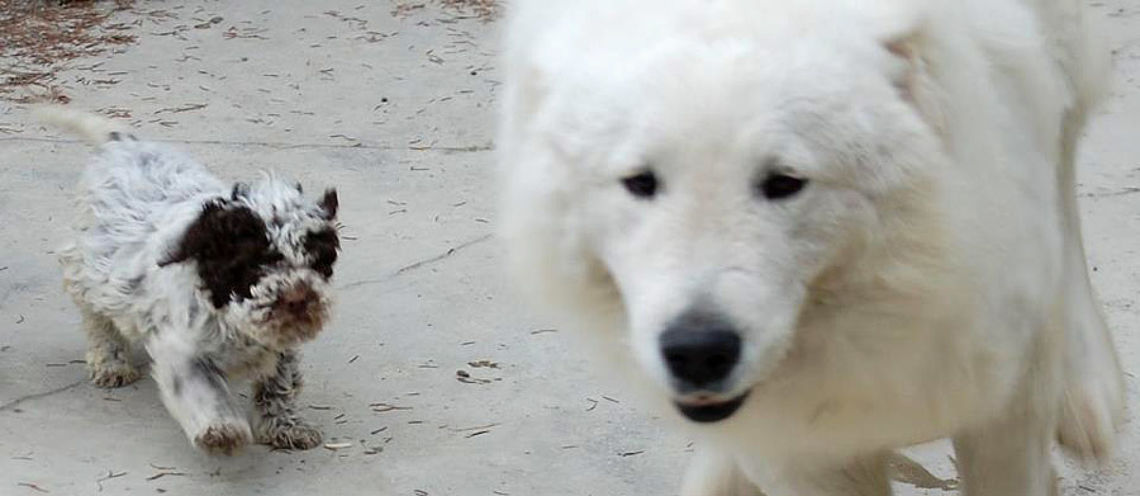 I am a member of the Circolo del Pastore Maremmano-Abruzzese as of 2007, and being the president of the then-newborn Northern Delegation has been one of the achievements in that field. I'm the owner of the Enci FCI recognized kennel Pastore Transumante and I cooperative with most important Italian, European and extra-continental Maremma breeders, also due to good linguistic knowledge. My current profession is that of an allround animal manager, dog breeding consultant and professional breeder of alpacas and Italian Guardian Dog breeds.
A free-lance nutritionist consultant for dog nutrition in cooperation with Vema Pet Food Italia and nutrition expert for camelids, having developed and produced an exclusive pellet food integrater for camelids.
After being in charge of international public relationships and being the president of the North-West Alpaca Delegation, I took great pride and satisfaction in being the Vicepresident of the National Alpaca Association, Società Italiana Alpaca, taking care of public relations and comunication strategies. Later, I could contribute as founding memeber to the birth and development of SNAEL, Società Nazionale Italiana Alpaca e Lama, that is taking care of both the camelid species, in particular Vicugna Pacos e Lama Glama.
Accomplished Master Allevatori ENCI (ENCI Breeder Master) in 2013.
Obtained the title of Consulente cinofilo cani da guardia FICG (Guardian Dogs Consultant FICG) in 2014.
Obtained the title of Ispettore Federale cani da guardia FICG (Federal Guardian Dogs Inspector FICG) in 2015.
Obtained the title of Tecnico Cinofilo per cani da Guardiania Anti Lupo (Anti-Wolf Guarding Dogs specialist), authorized by CISCAL nel 2015.
Co-founder of Istituto di Cinofilia Naturale in 2016.
Obtained the title of Consulente Cinofilo di Cinofilia Naturale (Natural Dogbreeding Science Consultant) in 2016.
Waiting for the nomination to International Alpaca Judge by the British Alpaca Society.
Along with my working obligations, I'm trying to be an attentive husband and caring father. I'll never stop thanking my wife for having embraced my dreams and to have made them into a lifetime project together with me. The love for my human and animal family is the essence of my life.